The International Quality Management System Standard for the Medical Industry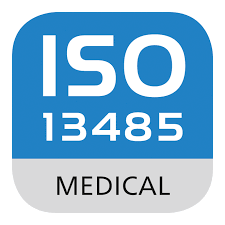 EDINBURGH, IN, January 10, 2022/24-7 PressRelease/ — MANAR, a custom plastic injection molding and contract manufacturer, today announced it has completed a five-day audit that awarded the GTR Enterprises, LLC facility located in Edinburgh, IN, its ISO 13485 certification on September 30, 2021.
As defined by the International Organization for Standardization, ISO 13485 is a standard that specifies requirements for a quality management system (QMS) where an organization needs to demonstrate its ability to provide medical devices and related services that consistently meet customer and applicable regulatory requirements. MANAR 's ISO 13485 certification audit was performed by American Systems Registrar (ASR).

"We are extremely proud of the work of our passionate employees who completed the ISO 13485-2016 certification process, which recognizes that GTR Enterprises, LLC meets all the requirements to manufacture medical devices", said Greg Nolen, CEO of MANAR. "This certification is the perfect demonstration of our company's expertise, agility, speed, and a testament to our commitment to safety and quality. This prestigious certification validates the confidence our customers have in our proficiencies with developing safe and reliable medical devices."
"As a custom plastic injection molding and contract manufacturing company providing solutions for various markets, this certification will expand the company's potential and growth opportunities," said Michael Cirone, MANAR President. "MANAR has been a manufacturing powerhouse for almost 50 years, with world-class engineering, supply chain, and design support capabilities. We are proud to have the ability to increase our customer's confidence and increase our competencies in the medical device sector."
"We are pleased the ISO 13485 audit is complete," said GTR Enterprises General Manager Richard Kellems. "All our facilities have been compliant with ISO 13485 for years but to be able to earn our certification validates the confidence our customers have in our proficiencies with efficiently developing safe and reliable medical devices–especially now that our newest customers are requesting more complex design and manufacturing in the medical device space."