U.S. Manufacturing Locations
MANAR Inc. has multiple centrally located facilities to serve various markets and customers. Our Corporate Offices, along with GTR Enterprises, LLC and ECA Enterprises, are conveniently located just 30 miles south of Indianapolis, Indiana in Edinburgh.
KEY Manufacturing is located in Madison, Indiana about 50 miles Southwest of Cincinnati, Ohio and 50 miles Northeast of Louisville, Kentucky.
Tennplasco, LLC manufacturing facility is located 50 miles North of Nashville, Tennessee in Lafayette.
Looking for a new supplier can be overwhelming.
We understand. Let us help.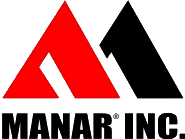 An Employee Owned Company